Four things to know before you rent a warehouse in Dubai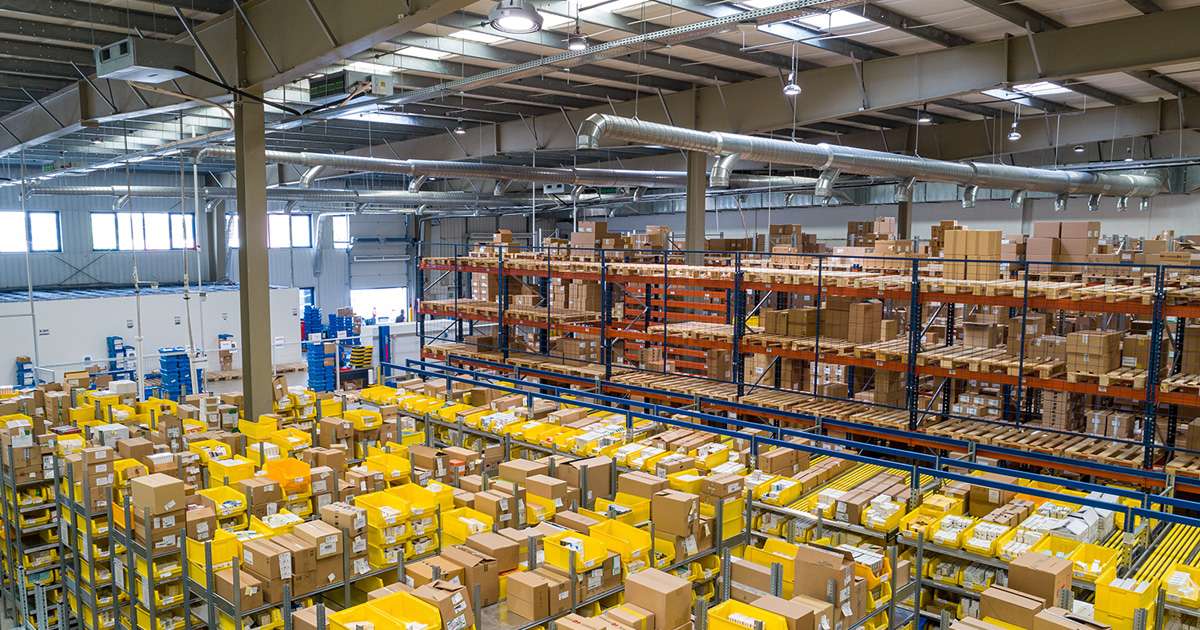 Stock is an investment that forms a big part of your business. If this means anything, it is that your warehouse is your largest asset. For this very reason, renting a warehouse is not something to be taken lightly. However, if you're looking to rent one in Dubai, it helps that the city offers plenty of options to choose from, whether in Jafza or elsewhere. So, know your options, take your time, and think it all through before you take a step.
This article gives you an overall view of warehouses as well as the things you should consider to rent the best for your business:
Types of warehouses at Jafza
Light industrial units (LIUs): If you don't require much space or you only need it to store materials.
Standard warehouses: For businesses that require a significant amount of storage space or need custom solutions for their warehouse.
Cold storage warehouses: For perishable goods, such as food and pharmaceuticals, which require cold temperatures, or flowers that wouldn't otherwise survive in the UAE's hot weather.
Things to consider
Here are a few aspects to consider before leasing a warehouse in Dubai.
1. Space
You may need to think more about space than you initially thought. For example, you need to know if the listed storage includes any unusable space. Another thing to consider is when you decide to expand in the future. Naturally, you don't want to rent space that you won't need. At the same time, you would want to know that you have the option to rent a nearby warehouse instead of having to move your stock as a whole to a larger warehouse.
CBM, or cubic meter, is the standard unit used in the supply chain industry for measuring storage space. The optimal use of CBM, as a unit, is considered a priority for warehouse management.
2. Accessibility
A warehouse can hardly be called practical if it's not accessible. The first thing to consider is the vehicles that carry the goods from vendors to your warehouse. If the driver has trouble parking the vehicle, this will definitely cost you a lot of time and money.
The same is true of your employees, considering how essential it is to include everyone. For employees commuting by car, make sure they have enough free space to park. For public transport commuters, make sure your warehouse is accessible to the public transport network.
3. Security
Finding CCTV-equipped warehouses in Dubai shouldn't be a problem. Dubai, after all, is home to a large number of facilities that consider the security of a warehouse a top priority. This, of course, adds an extra layer of security to the products you have put your heart and soul into.
4. Taxes
The taxes you are required to pay, differ based on your warehouse location. Being familiar with the taxes you must pay and when they are due helps you avoid any possible penalties in the future.
After you've done your research and made your consultations, compare the choices you have and filter them until you end up with two or three. Then, using this information and listing their pros and cons, you can decide which is the best for you and your business goals.
About warehouses in Jafza
With 57 million square meters of land, Jafza enjoys a massive number of warehouses to choose from. We offer all kinds of warehouses, including LIUs and cold storage spaces. You also have the option to customise a warehouse space for businesses with solutions that are specific to your business needs. Jafza also offers plots of land, which can help businesses build their own facilities and warehousing solutions according to their own needs and requirements.
Share
Looking to set up your business with Jafza?
Schedule a call with Ebtesam Al Kaabi, Head of Sales at Jafza.
Get started