The Food, livestock & agriculture industry at Jafza

Spread over 1.59 million sqm, the Jebel Ali Free Zone acts as a major contributor to the UAE's food, livestock, and agriculture industry in more ways than one, all of which made possible by the well-integrated berths it enjoys, contemporaneously complemented by the versatile facilities at the Jebel Ali Port.
We are a one-stop shop that food and agriculture businesses from all sizes can benefit from. You can access our extensive list of services through any of our facilities, such as our container freight station, our canal that facilitates the passage of cargo, and our food and agriculture cluster which is one of the largest in the region, all of which have been designed to provide easier and smarter trading choices and solutions.
The steady growth that the industry continues to witness is a catalyst for businesses to set up trading hubs at Jafza and join an ecosystem that enjoys multiple growth opportunities for businesses in the food, livestock, and agriculture industry.
1.59 M sqm
total space of combined facilities in the food & agriculture sector at Jafza
560+
companies from over 70 countries in this industry
6,800+
individuals employed in this sector in Jafza
Grow your business with Jafza.
Come talk to our team of experts and let us guide you on your journey to start or grow your business in the Food and Agriculture industry
trends & opportunities
A resilient and dynamic economy
The UAE has proven unquestionably resilient against the food and agriculture challenges posed by its dry, arid climate. In 2019 alone, the country climbed 10 ranks up the Global Food Security Index to come 21st after its 31st 2018 ranking. This came as a result of the cooperative efforts on the side of the governmental and private sectors to provide practical and effective solutions. Global competitions, such as the FoodTech Challenge, have even encouraged every person interested in submitting their change-driven ideas to contribute to the UAE's food, livestock, and agriculture industry's growth.
Though some categories, such as fruits, vegetables, cereals, and coffee, have recently witnessed historic growth, others, such as halal meat, green tea, and fresh coffee​​, may not yet be able to compete with such levels of growth, but still have increasingly high growth potential. The niche organic food market has experienced similar growth, which could majorly be attributed to how consumers prefer certified, branded goods and which, in turn, highlights the need for businesses to focus on certifications and branding.
The country's efforts extend to the Dubai-based Desert Control's Liquid NanoClay (LNC) mixture that has a water-retaining effect on dry soil and the International Center for Biosaline Agriculture (ICBA) that enjoys a two-decade research and development record of providing smart solutions for food growth in difficult climatic conditions. As a result, the UAE now owns one of the world's largest genebanks in addition to having grown quinoa, amaranthus, and Salicornia for the first time, among other crops that wouldn't have otherwise survived in the country's arid climate.
"Connect, network and operate as part of Jafza's centre of excellence"
Jafza is among the world's best locations to establish your business and see it grow.
USD 271 m
The revenue of the food and beverage segment is expected to project at USD 271m by 2021.
13.18%
The global revenue is expected to show an annual growth rate (CAGR 2021–2025) of 13.18%, resulting in a projected market value of USD 445m by 2025.
15,700 sqm
Jafza allocated a total of 15,700㎡ of light industrial units (LIU) warehouse space specifically for the industry's goods.
2.8 million mt
Trade volumes from Jafza were 2.8 million mt in 2020 compared to Dubai's, which stands at 20 million mt.
25.3%
The food, livestock, and agriculture industry's user penetration is expected to reach 25.3% in 2021 and 31.1% by 2025
Over 560 companies in Jafza operate in the food, livestock, and agriculture industry.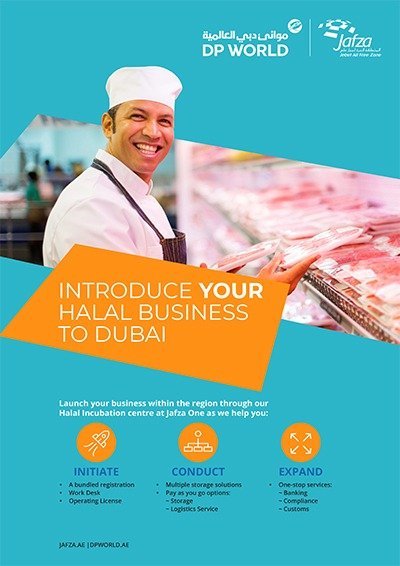 Introduce your Halal business to Dubai
The Middle East and Africa (MEA) represent one of the fastest-growing F&B markets globally, rising at about 3.8% annually. The regions huge pool of expatriates as well as the rise in the demand for non-native foods, rapid urbanization, are all factors for a surge in this sector.
Download now
?>
The story of FishFarm, salmon produced to meet local demand in the UAE
Fish Farm LLC rears highly nutritious royal Sea Bream, Sea Bass and Salmon in the UAE, thus supporting the local aquaculture industry and reducing dependency on imported seafood. First opening its ...
Jafza is designed to meet the specific needs of the Food & Agriculture industry
Looking to set up your business with Jafza?
Schedule a call with Ghaith Al Banna, Sales Manager at Jafza.
Get started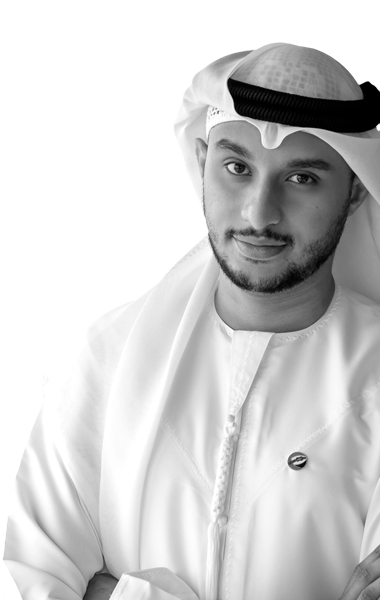 Explore other thriving industries at Jafza
scroll back to top