The Logistics industry at Jafza

A total space of 3.85 million sqm of combined facilities, 92,100 sqm of warehouse space, 2,300 sqm of office space, and Jafza's proximity to the Port of Jebel Ali have collectively helped place the logistics industry on the top across Jafza and the UAE, as well.
Jafza has established itself as a leading logistics hub in the heart of the global trade network which caters to customers worldwide. The UAE's multimodal infrastructure, at the same time, allows the free zone to provide easier access to key markets in the Middle East and North Africa and serve over 3.5bn customers at a global level. Yet, Jafza's unique offering is a sea–land–air logistics corridor in a single customs bonded area, which speeds up cargo movement from sea to air without any necessary intermediate customs checks.
3.85 M sqm
total space of combined facilities in logistics at Jafza
430+
companies from over 31 countries in the logistics industry
16,000+
individuals employed in the logistics sector in Jafza
Looking to setup a logistics business?
Come talk to our team of experts and let us guide you on your journey to start or grow your business in the Logistics industry
TRENDS & OPPORTUNITIES
Competent and efficient management of the global supply chain.
"The global logistics market was valued at USD 7,641.20bn (USD 7.6tn) in 2017 and is projected to reach USD 12,975.64bn (USD 12.9tn) by 2027, registering a CAGR of 6.5% from 2020 to 2027."
The rise of the e-commerce industry has fueled the growth of logistics, given the large number of e-commerce companies that prefer third-party logistics (3PL) service providers for more cost-effective and streamlined supply chain management.
With a global supply chain network that offers state-of-the-art air and maritime transport solutions and a well-equipped in-land network, the UAE has established itself as a logistics leader in the MEASA region. The constant attendance to free zones and their demands in addition to the continuous efforts to eliminate bureaucracy have equally contributed to the resilience of the country's logistics and supply chain.
Despite the many challenges it's going through, the UAE scored 71.7 of 100 in logistic risk, which placed it third across the MENA region and 37th globally. The country's cross-border plans to address logistic challenges and offer businesses and investors a network with world-class facilities and affordable business solutions are still the reason why the UAE stays in the lead, strongly and continuously meeting the global logistical demands.
"Connect, network and operate as part of Jafza's centre of excellence"
Jafza is among the world's best locations to establish your business and see it grow.
USD 12.9 T
The global market value of the logistics industry is projected to reach USD 12.9 trillion in 2027, which registers a 2020–2027 CAGR of 6.5%.
6.5%
The logistics industry is predicted to grow by 6.5% by 2024 in Asia-Pacific and by 4.7% globally.
USD 16.93 B
The freight and logistics market in UAE has been valued at USD 16.93 billion in 2020 and is expected to reach USD 30.33 billion and grow at a CAGR of 10.21% in 2017–2026.
Over 430 Jafza businesses operate in the logistics and supply chain industry.
Jafza is designed to meet the specific needs of the Logistics industry
Looking to set up your business with Jafza?
Schedule a call with Salman Shah, Relationship Manager at Jafza.
Get started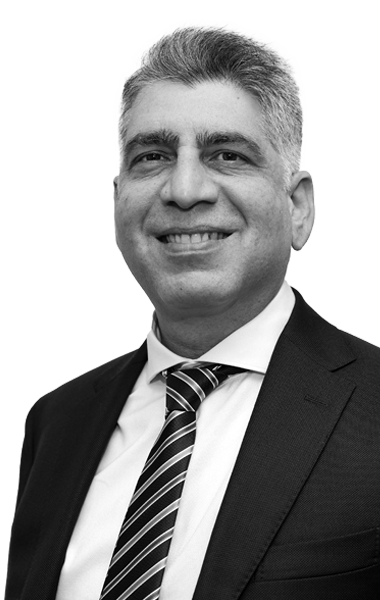 Explore other thriving industries at Jafza
scroll back to top