Customised development solutions

Industry-specific needs with custom-designed developments within Jafza
Jafza's customised development solutions allow customers to fully meet their operational and corporate needs, including the function, image, and workplace strategy. We work in partnership with our customers and other key stakeholders to deliver bespoke, end-to-end solutions that meet specific, demand-driven requirements.
Our customised development solutions team provides occupiers with unparalleled levels of flexibility and efficiency in relation to designing and delivering builds to suit facilities that offer a competitive advantage to our occupiers, which promotes sustainable growth and stability.
The customised development service offering is a turnkey development product that includes extensive services ranging from network planning, site selection, design, and project management to the development and integration of customer-specific infrastructure and superstructure.
Looking for customised solutions?
Come talk to our team of experts and let us help you with any custom solution you may require for your business operations.
Customised development solutions
Key features of custom development solutions
MORE BENEFITS
Integrated solutions with government entities, DP World smart solutions and trade facilitation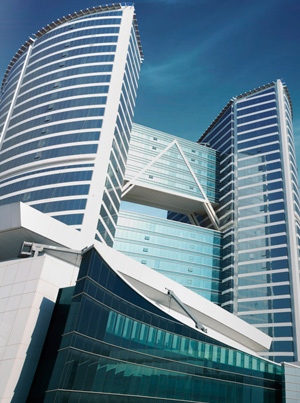 Jafza has worked with over a 100 clients to provide customised solutions specific to their business needs
scroll back to top