Over 9,500 companies are now connected to a world of opportunity by strategically locating their businesses in Jafza. Established in 1985 with only 19 businesses, Jafza now sits at the epicentre of interconnected transport links and at the heart of a flourishing economy in the Middle East – Dubai.
The Jebel Ali Free Zone (Jafza), one of the world's largest free zones specialising in industry, trade and logistics has played a pivotal role when it comes to inviting international partners to Dubai. This community that was built as well as all these benefits have led not only to an economic boost but also helped create trust within UAE's economy.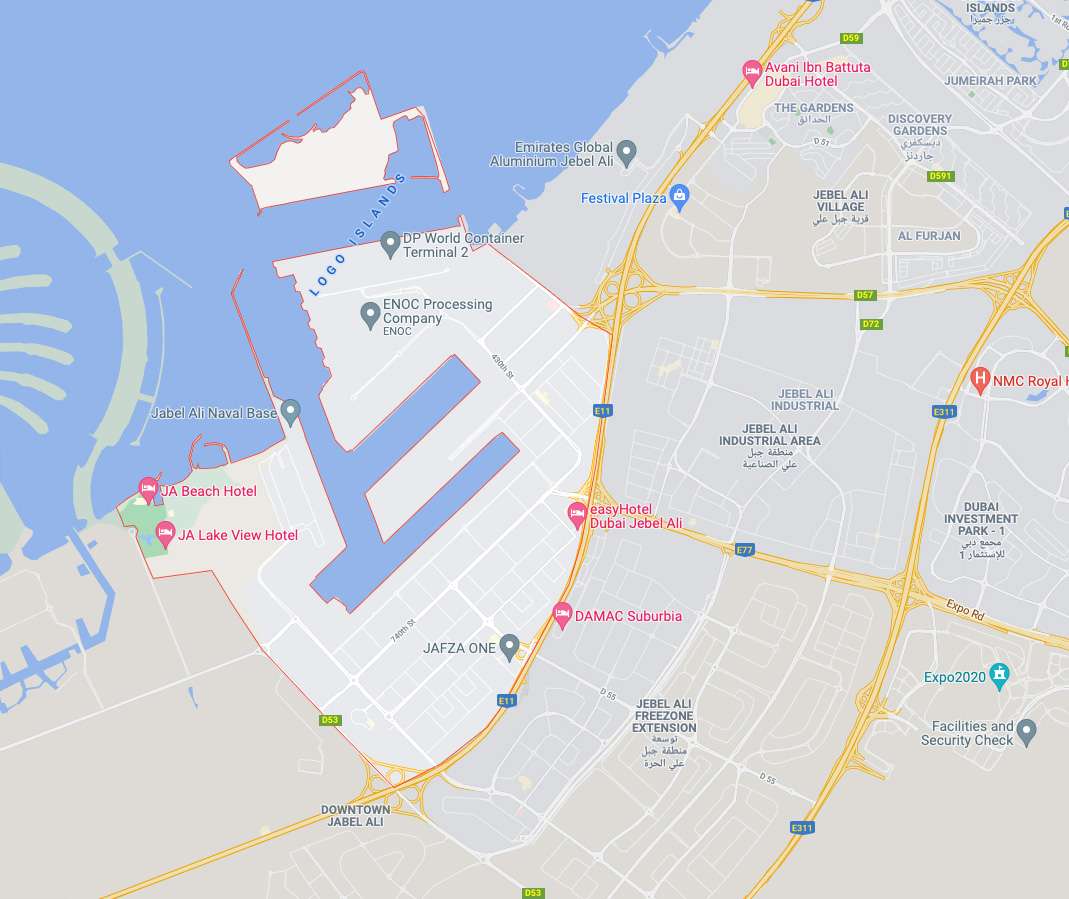 Jebel Ali Free Zone (Jafza) is located in the Jebel Ali area at the far western end of Dubai, on the Skeikh Zayed Road (E11) and is accessible from Mohammed Bin Zayed Road (E311) too.
Jafza is spread over 57 square kilometres on both sides of Sheikh Zayed Road, and is accessible on all major highways such as the E11 (Skeikh Zayed Road) and E311(Mohammed Bin Zayed Road). Busses, cars and the Dubai Metro Red Line can be used to get there as well.
Jafza is located at 24'59'05.22 N, 55'05'26.45 E (24.984786, 55.0906813)
Jafza is located alongside the region's largest deep sea port in Jebel Ali. It is adjacent to the Dubai Expo 2020 site.
Jafza is located 40km from Dubai International Airport and 24km from Al Maktoum International Airport.
Was this article helpful?
Let us know if this article was useful and helped answer your questions.