Jebel Ali Free Zone repays its AED 2 billion bank debt much ahead of time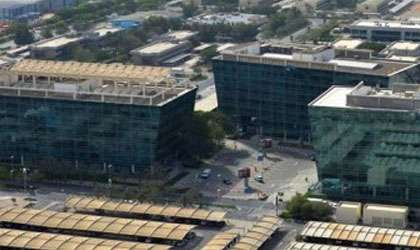 Jebel Ali Free Zone (JAFZ), Dubai's flagship business and one of the leading free zones in the world, has made early repayment of its AED 2.0 billion Islamic loan facility to banks nearly four and a half years ahead of scheduled maturity in June, 2020.
HE Sultan Ahmed Bin Sulayem, Chairman of Economic Zones World (holding company of JAFZ), commenting on the Free Zone's remarkable achievement said: "This is perhaps the most significant milestone in the history of JAFZ. Early repayment manifests the true commitment of the shareholder and Government of Dubai to reduce the debt of overall Dubai World Group. The continued successful operational performance of the Free Zone enabled it to generate enough cash to clear its debt much ahead of the maturity date."
The Islamic facility was arranged in June 2012 to partly refinance its maturing Sukuk issued earlier in 2007.
"JAFZ is thankful to the banks that placed its trust and confidence in the Free Zone, by lending it AED 4.4 billion during challenging market conditions in mid-2012". Bin Sulayem added.
After the above repayment, JAFZ will have only one external debt of USD 650 M due under Sukuk maturing in June, 2019.
Bin Sulayem commenting on the Free Zone's future plan said: "JAFZ will continue to invest in additional facilities based on market demand and it expects to fund new developments from accrued resources."
"Jebel Ali Free Zone is the trade and logistics hub for the wider Middle East region that spans from West Asia, the CIS, Africa and Indian Subcontinent. Over 7,000 world's finest businesses that includes 100 Global Fortune 500 companies have chosen JAFZ as their regional hub to serve these markets efficiently.
"As a favoured investment destination and a business facilitator we will continue to provide our customers the best of facilities, services and an enabling eco-system to support them in realising their aspirations in the region most efficiently. As a business hub JAFZ will continue to play a key role in the implementation of Dubai's Vision 2021, as well as, enhancing Dubai's readiness to host EXPO 2020 in the most spectacular way," he added.
Share
Looking to set up your business with Jafza?
Schedule a call with Ebtesam Al Kaabi, Head of Sales at Jafza.
Get started