Jafza participates in WETEX 2016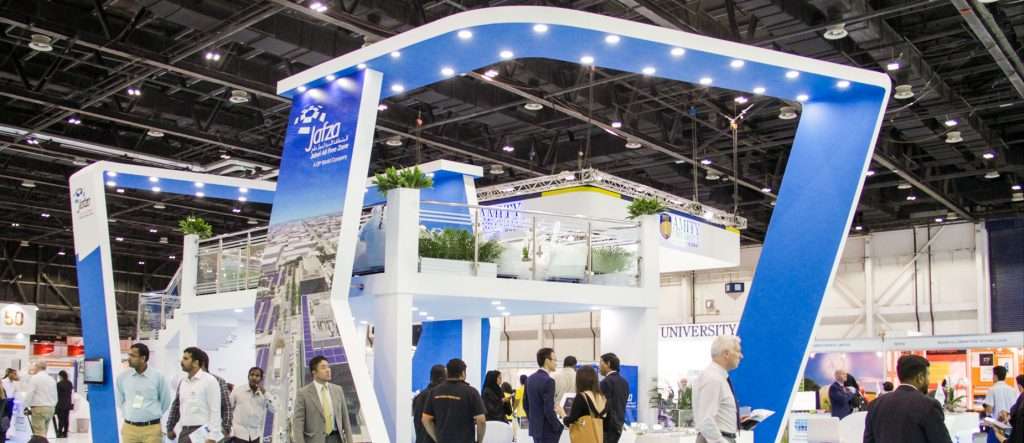 Jebel Ali Free Zone (Jafza), Dubai and the UAE's flagship trade and logistics hub for the wider Middle East region and Africa is participating in the Water Technology, Energy and Environment Exhibition (WETEX) 2016, held at the Dubai International Convention and Exhibition Centre from October 4-6, 2016.
In line with the theme of the exhibition 'At the forefront of sustainability', Jafza is showcasing its latest initiatives and sustainability projects that have been implemented throughout the free zone in our efforts to adopt the international best practices in this area.
Sultan Ahmed bin Sulayem, Group Chairman and Chief Executive Officer of DP World and Chairman of Ports, Customs and Free Zone Corporation said: "The UAE and Dubai, in particular, has been the frontrunner in the global and regional efforts at promoting sustainable development. With the WETEX, our efforts are streamlined on preserving energy resources and enhancing our environment through our transition to eco-friendly energy. Dubai is instituting global best practices especially in areas of energy, electricity, water and environment, oil and gas, in addition to energy-efficient government oragnisations. At this exhibition, companies have displayed the best of modern technologies in the fields of energy. Jafza has been participating in WETEX over the years for its global appeal and for the platform it has been providing to companies, operating in the field of sustainable and ecological products, to showcase their latest innovations and technological advancements. Jafza will formulate strategic partnerships and meet customers at WETEX to attract companies related to sustainable products."
He added, "Sustainable development and environment preservation are two of the mainstays in Jafza's annual strategy. In our efforts to establish ourselves as a 'Green Free Zone', we have been incorporating environmentally friendly practices in our facilities. Our free zone regulations are also sustainability-oriented, that customers from different sectors have welcomed; especially in our bid to reduce energy consumption, conserve natural resources and reduce carbon emissions. We aim to optimise the use of energy to minimise the adverse effects on our environment and reduce carbon footprint in the free zone."
Ibrahim Mohammed Al Janahi, Deputy CEO and Chief Commercial Officer at Jafza, said: "We have scheduled meeting with several key players from China, South Korea, United States, India, Italy and Germany at the exhibition, offering benefits and incentives to set-up their business in Jafza. Under the Dubai Integrated Energy Strategy 2030 initiative, the government aims to reduce energy consumption by 30% by 2030 that too, will reflect in the opportunities available for businesses, locally."
AlJanahi stressed that the free zone has recently, installed three charging points for electric vehicles at the parking lots to encourage companies and individuals to purchase environment-friendly electric cars. Selected street lights in the free zone are solar-powered with panels; thus increasing green areas in Jafza.
He pointed out that over 60 companies in Jafza have been awarded the 'LEED' certification from the US Green Building Council for their sustainable and energy efficient facilities.
To further reduce energy consumption, DEWA's ESCO Energy Services Company is retrofitting 157 staff accommodation buildings in Jafza, replacing 5,000 old air conditioners with highly efficient split units; 85,000 old light fixtures with high efficiency LEDs and 31,000 old water fixtures with new efficient water units. Jafza will save energy worth AED132 million over the next six years, in addition to, 158 GW/hours of electricity and 1.2 billion gallons of water.
Share
Looking to set up your business with Jafza?
Schedule a call with Ebtesam Al Kaabi, Head of Sales at Jafza.
Get started