Second batch of future Emirati Leaders Graduate from Jafza's Tumoohi Programme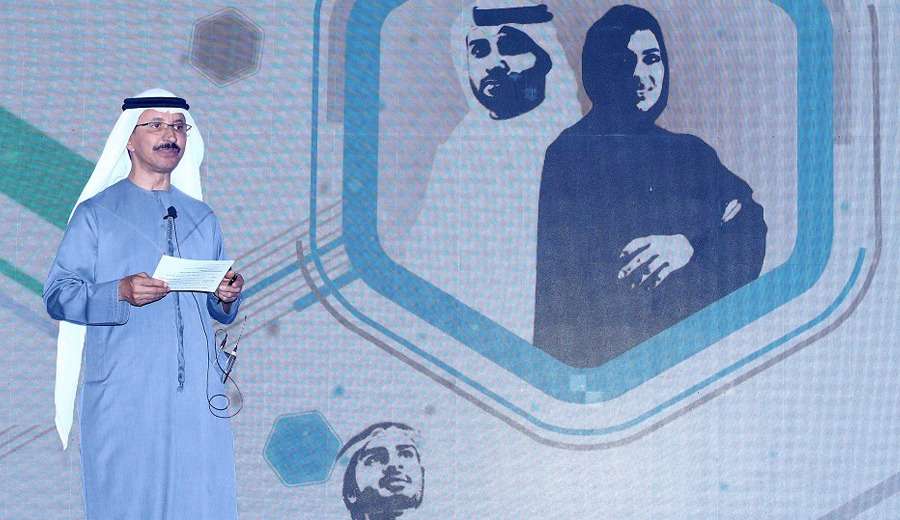 As part of its ongoing efforts to contribute to and support Emirati society, Jebel Ali Free Zone (Jafza) a company of DP World, celebrated the graduation of its second batch of students from its Tumoohi training programme.
Tumoohi, which means "My Ambition", is a training initiative designed to help young and talented Emiratis develop the skills necessary for today's office environment by providing hands-on workplace experience through apprenticeships. This year saw 35 Emiratis apprenticed to 11 major firms.
The programme has garnered widespread support from the public and private sectors as seen by the large number of organisations that have offered their support to it in varying capacities. Among them are three strategic partners: The Ministry of Human Resources and Emiratisation, Zayed University and the Higher Colleges of Technology.
Another 40 organisations have either signed or pledged to sign with Tumoohi by offering placement opportunities for apprentices from a wide variety of sectors. The event will see numerous multinational corporations such as ABB, Maersk, Imdaad, Red Events, and Eros signing agreements.
Sultan Ahmed Bin Sulayem, Group Chairman and CEO, DP World, said:
"DP World is dedicated to supporting the UAE government in its goals to bring about employment growth for talented young Emiratis, and we seek to emulate successful initiatives like Emiratisation. Our focus is to provide platforms that cater to a variety of skill sets and competency for the youth through collaboration with numerous organisations and entities. Our 20XEL programme, which provides high level management training to handpick Emiratis at some of the world's most prestigious institutions, such as the Wharton Business School at the University of Pennsylvania, is proof of how successful this approach can be.
"Similarly, Tumoohi is an initiative that lays the foundations for a new future of Emirati society, where we see an increasing number of youth taking up leadership roles in the private sector. Our aim is to further develop their talent and give them a platform to showcase their abilities to the fullest. Through Tumoohi, we curate the next generation of industry leaders who understand our work ethic and values."
Mohammed Al Muallem, CEO and Managing Director, DP World, UAE Region said:
"Tumoohi is our way of keeping our promise to help identify and nurture local talent that will become future leaders that drive forward trade and commerce in the UAE. Jafza believes that there is a need for more Emiratis to attain leadership positions in the corporate sector, and through this programme, we seek to provide them with needed work experience that is vital to develop an understanding of the workings of their industry.
"Through collaboration with universities, government, multinational companies and other key partners, we aim to give Emirati talent the tools to be future innovators and leaders and help them reach their full potential."
Manal AlBayat, Chief Community Engagement Officer, Expo 2020 Dubai, said:
"At Expo 2020 Dubai, we are proud to support the Tumoohi programme because we believe in the power of our nation's young people and the importance of providing them with the right opportunities to learn and grow.
The skills and experiences that today's graduates have gained over the last nine months are the foundations upon which they can build a successful career and will enable them to represent the talent and potential of our region as we prepare to welcome 190 countries and millions of visitors in 2020."
Tumoohi was started in 2016, and currently offers placement opportunities in a range of fields, including law, industrial manufacturing, logistics, FMCG, oil and gas, automotive and healthcare.
Participating organisations include leading multinationals such as Expo 2020 Dubai, Al Tamimi & Co., NAFFCO, and Danube, and has seen a 116 per cent increase in companies contributing to the programme in 2018.
Share
Looking to set up your business with Jafza?
Schedule a call with Ebtesam Al Kaabi, Head of Sales at Jafza.
Get started