Momin Group upgades Jafza operations with new production facility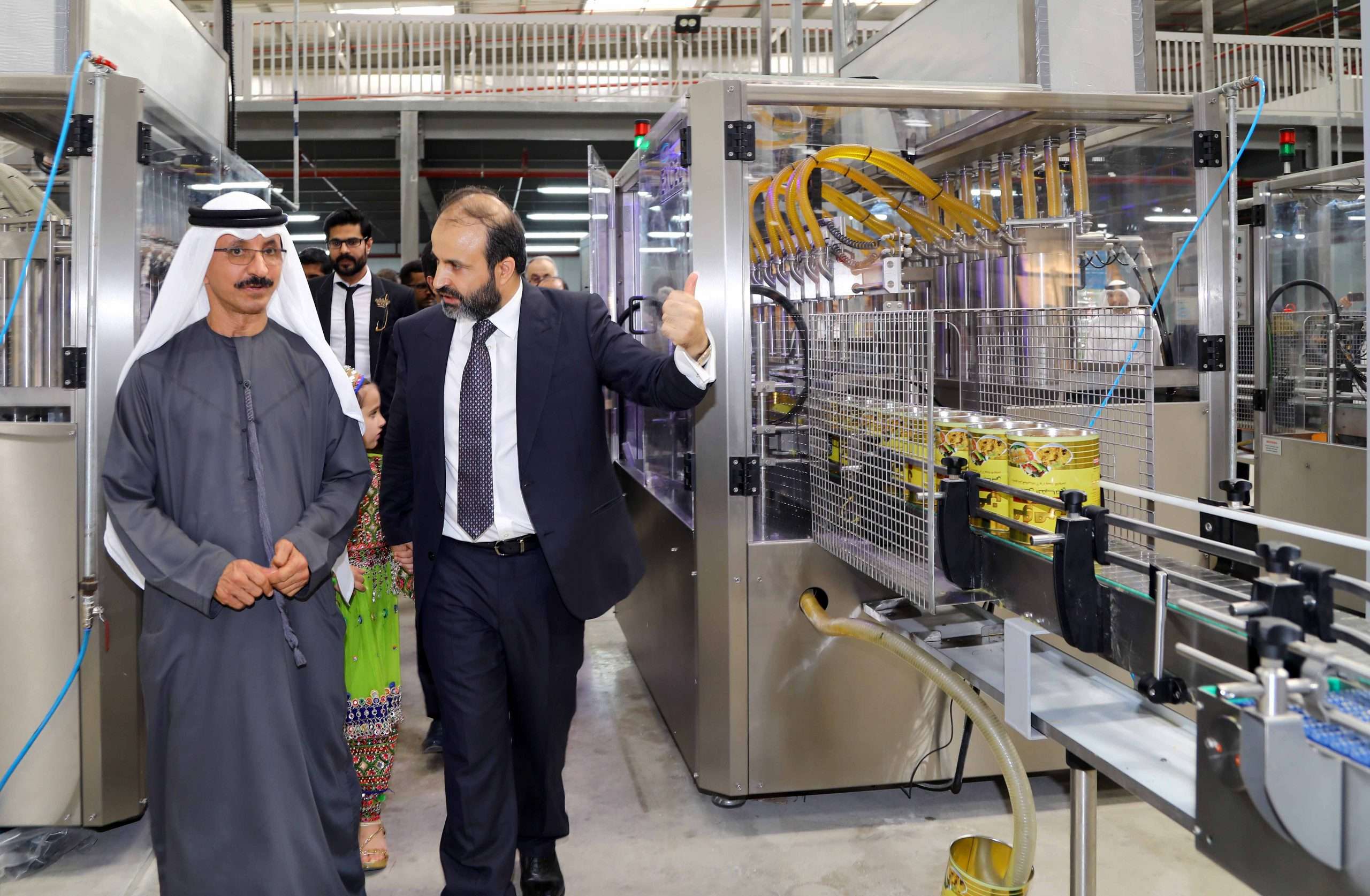 DP World Group Chairman and CEO Sultan Ahmed Bin Sulayem has inaugurated a new manufacturing unit for the Momin Group at Jebel Ali Free Zone (Jafza).
The facility has a built-up area of over 10,000 sqm for production of vegetable ghee, soft oils such as corn, canola and sunflower and processing of soya bean oil for the petrochemicals sector. The Momin Group has a diverse range of products from edible oil, industrial fats and lubricants to electronics, blades and sugar.
The opening ceremony was attended by Mohammed Al Muallem, CEO and Managing Director, DP World, UAE Region, Ebtesam Al Kaabi Head of Sales, Jafza, Abdul Wahid, CEO, Momin Group and senior officials.
Sultan Ahmed Bin Sulayem, Group Chairman and Chief Executive Officer, DP World, said: "The food and petrochemical sectors are important sectors in Jafza and this new facility reinforces its ability to provide a world class business environment for manufacturing facilities and industrial-scale production. Jafza is the preferred hub for companies looking to establish their operations across the MENA region. We congratulate the Momin Group, our committed partners and a part of Jafza's success."
Abdul Wahid, CEO, Momin Group, said: "We are proud to continue our relationship with DP World. Jafza has provided an ideal business environment linking us to international markets and customers around the world. Our new factory has the most modern equipment and we are ready to meet the demands of the market now better than ever."
Jafza is a major regional hub for the petrochemical industry, with 28% of all oil & gas companies from the Middle East operating there. The sector comprises 16% of Jafza's total trade volumes and has seen steady growth over the years.
Share
Looking to set up your business with Jafza?
Schedule a call with Ebtesam Al Kaabi, Head of Sales at Jafza.
Get started