Jebel Ali Free Zone Opens Business Centre at Jafza One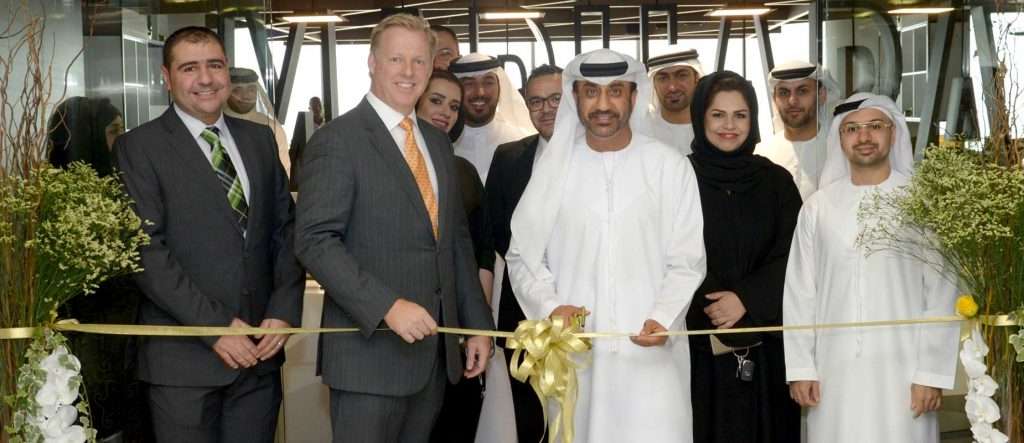 Jebel Ali Free Zone (Jafza), Dubai and the UAE's flagship trade and logistics hub for the wider Middle East region and Africa, has launched its Business Centre at the iconic Jafza One offering state-of-the-art office space to companies at competitive price.
The Business Centre was inaugurated by Ibrahim Mohammed Aljanahi, Deputy CEO and Chief Commercial Officer at Jafza in the presence of Kory Thompson, Country Manager UAE, Oman & Kuwait at Regus.Sultan Ahmed Bin Sulayem, Group Chairman and Chief Executive Officer, DP World, said: "Dubai, under the directives of His Highness Sheikh Mohammed bin Rashid Al Maktoum, Vice President and Prime Minister of the UAE and Ruler of Dubai, has been encouraging innovative, path breaking projects and supporting entrepreneurs to establish small- and medium-sized companies. We aim to achieve the objectives of Dubai Plan 2021, to promote economic diversity and growth in the 'post-oil' era of the UAE.
Bin Sulayem added: "Over the years, businesses worldwide have witnessed a new trend of start-up enterprises and UAE is no different. Dubai, in particular, has entrepreneurs who are setting up small- and medium-sized start-ups to pursue their innovative business ideas on a shoestring budget. Jafza's Business Centre offers office space as per customer's requirements along with other incentives, facilities and license privileges of Free Zone, to enhance their business at an attractive destination as Jafza One."
Ibrahim Mohammed Aljanahi said, "The small and medium-sized companies play a vital role in a progressive economy and have the potential of developing and driving a country's private sector. According to statistics from the Ministry of Economy, there are 350,000 small- and medium-sized enterprises in the country employing over 86% of the total private sector workforce, and contributing more than 60% to UAE's GDP.
Al Janahi added, "The Centre will also be a landing pad for international investors wanting to get acquainted with the local and regional markets and understand trends. Companies can rent offices on short-and long-term basis to study the market and then invest in larger facilities."
The Centre, managed by Regus, the global flexible workspace provider, comprises 384 workstations; the offices are fully-furnished of varied sizes to suit business requirements. The Centre will provide shared secretarial services, office services such as reception and telephone assistance, and five meeting rooms equipped with the latest audio and visual technologies
Kory Thompson said: "Dubai is one of the world's most exciting international business hubs and we are committed to enabling anyone who wishes to have a foothold in the city.
"The city is home to a burgeoning SME scene, bursting with creative talent and Jafza One provides the perfect office space for these companies to flourish, without the worry of signing up to costly long-term leases.
"Jafza One is coming as a great addition to our existing network of 20 locations in the UAE and we look forward to welcoming members, new or old, to Jafza One centre and to demonstrating firsthand how world-class opportunities are created in world-class working environments."
Share
Looking to set up your business with Jafza?
Schedule a call with Ebtesam Al Kaabi, Head of Sales at Jafza.
Get started