Jafza's trade with China reaches AED 46.4 Billion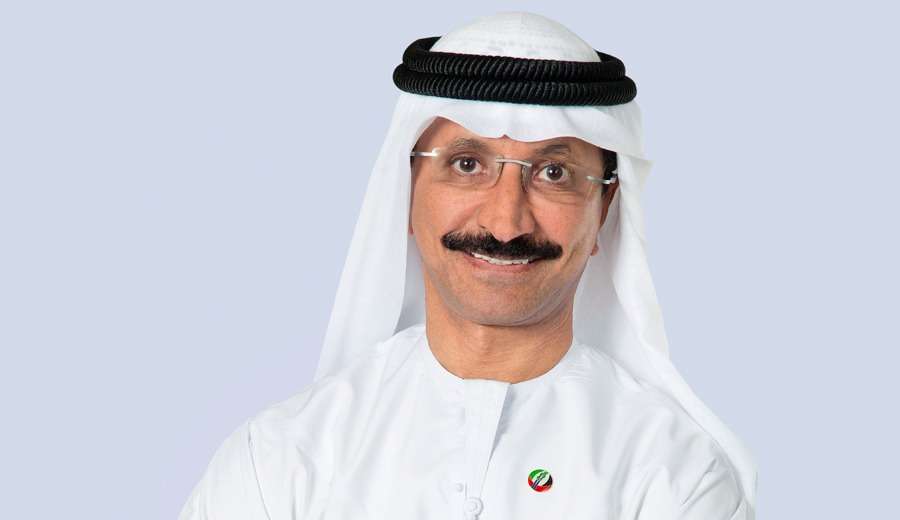 Jebel Ali Free Zone (Jafza), Dubai and the UAE's flagship trade and logistics hub for the wider Middle East region comprising West Asia, the CIS, Africa and the Indian Subcontinent, seeks to highlight the Free Zone's status as the gateway and logistics hub for the region to Chinese investors during the upcoming roadshow in China. The 5-day Jafza event commencing May 16 -20, will cover two leading commerce and manufacturing centers of China – Shenzhen and Qingdao.
Jafza team led by Sultan Ahmed Bin Sulayem, DP World Group Chairman and CEO, Chairman of the Ports, Customs and Free Zone Corporation, will include Ibrahim Mohamed Aljanahi, Deputy CEO and Chief Commercial Officer; Mania Merrikhi, Head of Communications; Khalid Ahmed AlMarzooqi, Senior Manager -Sales, and Jeffrey XLYU, Senior Executive – Asia Pacific Region.
Meetings with the Chinese Government
The delegation will hold meetings with senior officials in the Chinese Government and organize business seminars in major industrial cities in the country. These activities aim to introduce Jafza's investment opportunities to Chinese business entities wishing to expand their operations and presence in the Middle East using Jafza – the most efficient logistical hub in the region.
Sultan Bin Sulayem stressed that the friendly relationship between the United Arab Emirates and China is supported by the leaders of the two countries, noting Jafza's keenness to promote economic cooperation in order to foster bilateral trade. He said that China is still Jafza's largest trading partner, with trade value worth AED 46.4 Billion in 2015.
Bin Sulayem also noted that the UAE has been one of China's biggest export markets in the MENA region for many years. He continued that the Free Zone plays a crucial role in re-exporting Chinese goods and products to different countries throughout the world. Bin Sulayem described the initiative of HE Xi Jinping, President of the People's Republic of China, to revive the Silk Route as a significant leap in reinforcing Dubai's position on the global map, since the Silk Route crosses 56 countries and links the vibrant economic circles of Eastern Asia with established European economic circles.
Bin Sulayem said: "The historical visit of HH Sheikh Mohammed bin Zayed Al Nahyan, Crown Prince of Abu Dhabi and Deputy Supreme Commander of the UAE Armed Forces, to China late last year opened doors and paved the way to further push economic ties between the two countries. It has also helped in transforming these ties to new levels of common objectives that aim to achieve sustainable development, growth and prosperity, as well as expand the horizons of our bilateral economic ties. Our roadshow in China is one result of this and compliments the discussions we initiated previously. The campaign comes as part of the implementation of directives from His Highness Sheikh Mohammed bin Rashid Al Maktoum, UAE Vice President, Prime Minister and Ruler of Dubai, to introduce countries around the world to the investment environments available in the UAE, and Dubai in particular. These directives aim to export our expertise in the ports and free zone industry to friendly countries."
He stressed that the Jafza includes more than 230 Chinese companies from different sectors such as oil and gas, electronics, heavy duty equipment, engineering, construction materials and automotive.
Jafza Meetings with Chinese Industries
The delegation will hold a series of meetings with a number of major Chinese industrial companies in the fields of technology, telecommunications, oil and equipment that are interested in expanding their presence in the rapidly growing MENA markets. The delegation will also meet with the Management of the Qingdao Free Zone to boost cooperation between the two sides and discuss ways to attract new Qingdao-registered companies to establish offices in Jafza. This will have positive impacts on the level of trade between the two parties, as well as increasing Chinese exports to external markets.
Business Seminars
Jafza will also organize two business seminars in Shenzhen and Qingdao under the theme "Dubai, the Business Hub for the Middle East & Africa" to highlight the strategic importance of Dubai as a logistical center that facilitates reach to prosperous markets that include more than two billion consumers in the Middle East. The seminars will provide detailed information on the main features and incentives offered by Jafza to new companies, including state-of-art infrastructure; legislative systems and laws that encourage investments; tax exemptions for individuals and companies; and sophisticated means for land, sea and air logistics.
High-profile Chinese companies in Jafza include China National Petroleum Corporation, China National Building Material Group, Baosteel, SAIC Corporation, Noble Corporation and N-Steel China.
It is also noteworthy that Jafza hosts more than 7,000 renowned global businesses, including 100 Fortune 500 companies that provide their services with high efficiency to the region's markets.
Share
Looking to set up your business with Jafza?
Schedule a call with Ebtesam Al Kaabi, Head of Sales at Jafza.
Get started