Jafza's robust logistics capabilities and expansive reach: The building blocks for the construction sector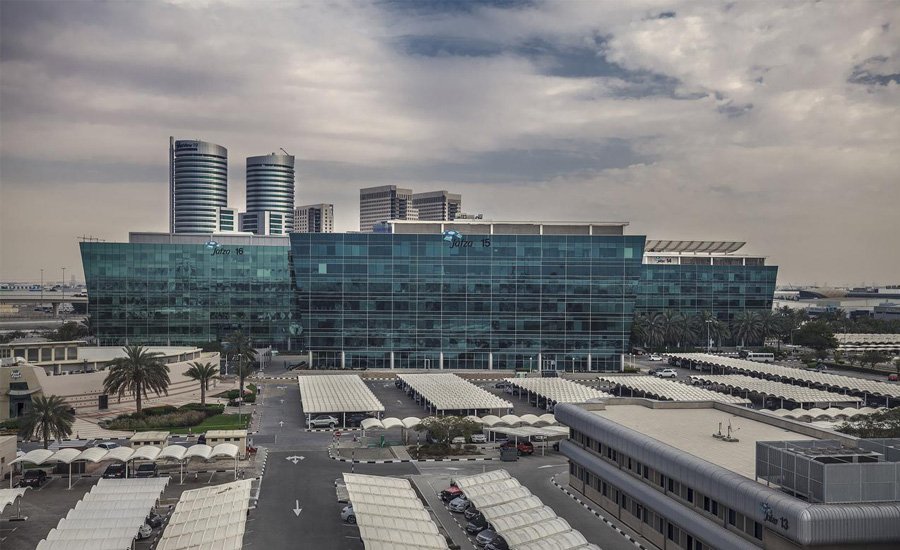 The United Arab Emirates is synonymous with towering skyscrapers and futuristic architectural marvels. Its construction sector is, therefore critical in the country's rapid growth and transformation from a vast desert to a cosmopolitan country with captivating modern structures.
With the announcement of new landmark projects, recovery in oil prices and improving investor confidence, the UAE's construction market, which has witnessed a slump over the last few years, is set to experience significant market activity. Growth will be driven by the government's commitment to steer the sector's progress and the country's development agenda focused on strengthening the industrial, transportation, residential and energy infrastructure. As a result, the construction sector is expected to see a solid recovery, reaching a value of AED 490.5 billion (USD 133.53 billion) by 2027 over the forecast period (2022-2027), according to Mordor Intelligence.
Boasting a Metal, Steel and Construction cluster valued at AED 26.7 billion, the Jebel Ali Free Zone (Jafza) has been a consistent contributor to the construction sector's growth despite global inflation, increasing costs of construction, supply chain disruption, and legal constraints. As of 2021, the cluster that houses more than 1,000 companies from 89 countries, accounts for approximately 30 per cent of Dubai's sectoral trade of AED 92 billion. Jafza's success reaffirms its support to national initiatives such as the recently launched 'We The UAE 2031' and the Projects of the 50 initiative aimed at shaping the future of the country, with a focus on social, economic, investment and development aspects
Empowering construction businesses
With an environment conducive to business growth, the free zone has gained the confidence of key regional and global names in the sector. Through its industrial ecosystem and value-added partners, the free zone has been powering several success stories including Conares Steel, Danube Building Materials, Capital Steel, ArcelorMittal, and more.
The free zone's strategic location, integrated business environment, and robust incentives like 100% ownership, onsite customs, 0% duties on import/export or re-export and digital solutions via Dubai Trade have given the free zone the reputation of being the preferred base for leading local and global players in the sector.
While enabling renowned industry leaders, Jafza is continually attracting SMEs and multinationals owing to facilities such as customisable manufacturing plots, Light Industrial Units (LIUs)/ warehouses, offices and ready-to-move-in showrooms, all spread over a dedicated area of over 3.4 million square metres. One of its biggest advantages is its proximity to the Jebel Ali Port which offers construction companies access to over 3.5 billion existing and potential consumers in the MEASA region. This, coupled with its multimodal transportation model, has ensured the free zone supports 12,300 port customers.
Broadening market reach
The largest port between Rotterdam and Singapore, the Jebel Ali Port can handle all types of cargo including breakbulk through its 1.4 million square metres general cargo terminal. A seamless and transparent supply chain is key to transporting both raw materials and the end product, so the port is ideal for building materials and construction companies. Its quay length of over 5 kilometres with 27 berths and a 1.2 million square metres General Cargo (GC) Yard makes it ideal for efficient export and import of building materials.
Jebel Ali Port's expansive reach to over 150 ports and 80 weekly services to large high-growth markets help free zone companies meet the growing regional and global demand for construction materials. Its growth figures over the last 10 years demonstrate its competencies. From 2011 to 2021, the port handled combined volumes in containers and breakbulk of up to one billion metric tonnes of iron, steel and construction materials.
Jafza's capabilities are enhanced by the port's value-added services like assembling, warehousing and transport management, and manufacturing and fabrication facilities. Its competitive ocean freight rates, operational flexibility, landside conversion, efficient onsite clearance and other salient facilities like land for storage, logistics and warehouses also give it a competitive edge.
Share
Looking to set up your business with Jafza?
Schedule a call with Ghaith Al Banna, Sales Manager at Jafza.
Get started