Jafza Partners With Amer To Deliver Family Visa Services To Employees In The Free Zone Area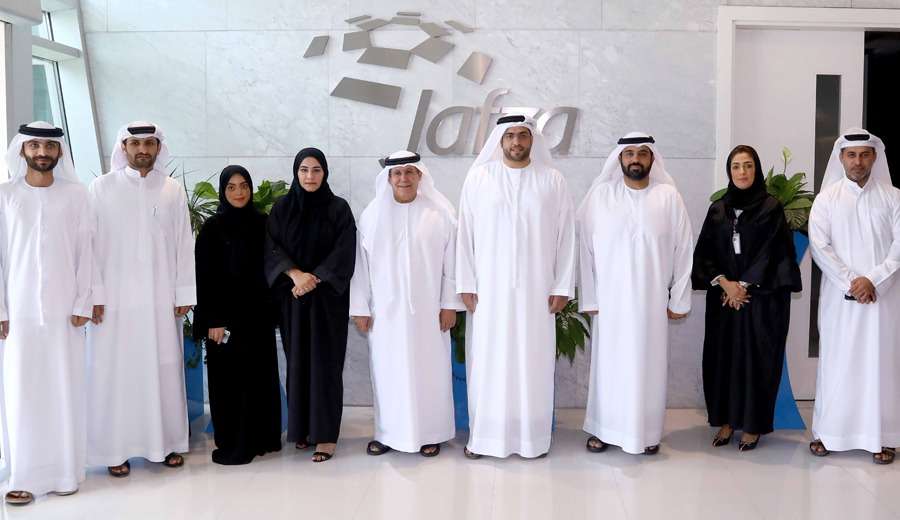 Jebel Ali Free Zone (Jafza), the leading business and logistics hub signed an agreement with Amer, to deliver services relating to the sponsorship of family visas to people employed in companies operating in Jafza and National Industries Park (NIP).
Under the agreement, a dedicated Amer Centre in Jafza will serve the needs of more than 135,000 people employed by over 7,500 companies across Jafza and NIP. The agreement was signed by Ahmad Al Haddad, Chief Operating Officer, Parks and Zones – DP World, UAE Region, and Ali Ahmad Abdulla Alwan, CEO of Amer Center Jafza.
Amer, which means "At Your Service" in Arabic, is positioned as a single window for government transactions involving visa and other documentation required by dependents of foreign residents in the UAE.
Mohammed Al Muallem, CEO & Managing Director, DP World, UAE Region and CEO of Jafza, said: "Serving the personal needs of the tens of thousands of people employed is essential and a key strategic priority for Jafza. We believe Amer has the right expertise, focus and capacity to meet the requirements of our stakeholders. Our aim is to continually support a convenient and modern business ecosystem to facilitate the various operations of companies in Jafza."
Ali Ahmad Abdulla Alwan, CEO of Amer Center Jafza said: "We take this as an opportunity to serve the Jafza Community and a privilege to be a part of the visionary goals set by our Rulers for the UAE's all-round progress. At Amer, we are committed to providing the best professional services to our new customers who are employed in companies operating in Jafza and NIP. We look forward to making this partnership with Jafza a success."
Amer centres are specialists in simplifying procedures and increasing the efficiency of transactions. Amer Government Services has experienced a huge jump in the number of customers handled recording over 1.07 million transactions in the first half of this year compared to 847,476 transactions in 2018.
Jafza is home to 100 Fortune 500 enterprises and attracts 23.9 per cent of Dubai's foreign direct investment (FDI) and sustains more than 135,000 jobs.
Share
Looking to set up your business with Jafza?
Schedule a call with Ebtesam Al Kaabi, Head of Sales at Jafza.
Get started