Jafza participation at SIAL 2018 Paris to attract investment from F&B industries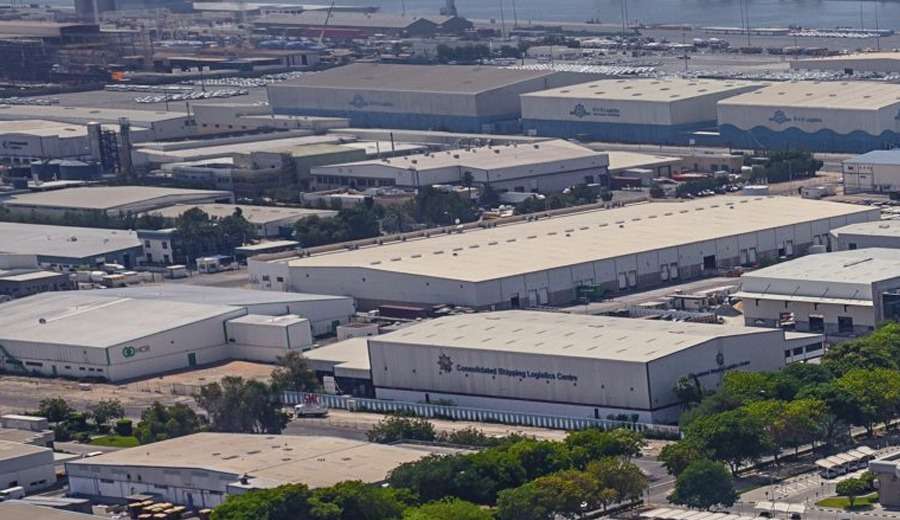 Jebel Ali Free Zone (Jafza), highlighting its strengths as the destination of choice for the food and beverage and agri-food industries at SIAL 2018 in Paris this week.
DP World and Jafza are exhibiting at the 5-day premier global F&B event, which started in 21 October, as part of the Dubai Exports pavilion.
The UAE is a top pick for food exporters around the world with the UAE Food Industry Report 2017, forecasting that food consumption in the Emirates will reach 59.2 million tonnes by 2021, from 48.1 tonnes in 2016.
Mohammed Al Muallem, Chief Executive Officer and Managing Director, DP World, UAE Region said:
"Our flagship Jebel Ali Free Zone has been the inspiration for Dubai's food industry for over 35 years, food is the second biggest industry in the UAE and across the GCC. Jafza has served as the most efficient and best connected regional base for global brands consistently over the years with F&B companies from Europe prominent among food and agri-industry investors."
"Jafza's status as the destination of choice for Europe's F&B businesses continues to develop. With the Middle East among the fastest growing regions for the sector, which is poised to grow 6.3 per cent annually over 2018-2022. We take this opportunity to invite the international food, beverage and associated industries to visit Dubai and Jebel Ali, to explore opportunities to grow their business across a region of over 2.5 billion people."
Jafza is home to 505 F&B companies from 64 countries with over 90 registered companies from Europe generating 151,000 metric tonnes of trade volume in 2017.
The European F&B sector occupies over 300,000 square metres of warehousing and office space in the free zone, employing 1,490 people. Beverages, spirits, and vinegar are the largest items traded at 48 per cent of the total, followed by cocoa and dairy products.
The foodstuff, livestock and agriculture industry is one of Jafza's top five performers, generating 3.5 million metric tonnes of trade valued at $3 billion. Together they contribute 18 per cent of Dubai's total sector trade by volume and 16 per cent by value. The sector employs over 6,550 people, almost 5% of the total free zone workforce.
Top brands at Jafza include Unilever, Nestle, Heinz, Al Khaleej Sugar, Alokozay Group of Companies, Mars, McCormick, Dawn, Griffith Foods, Hunter Foods, Bayara, Gulf Food Industries – California Garden, Fonterra, and Masterbaker.
Rising disposable incomes, combined with contemporary consumption patterns, will drive industry growth, especially for food services and premium categories according to recent BMI forecasts. Headline food sales in the UAE will increase at an annual average of 6.6 per cent between 2018 -2022.
The outlook for the Middle East and North Africa (MENA) Region is growth of 6.3 per cent during the same period, driven by an improvement in the macroeconomic environment.
Share
Looking to set up your business with Jafza?
Schedule a call with Ebtesam Al Kaabi, Head of Sales at Jafza.
Get started