Jafza displays its "Multidimensional Retail Matrix" model worth nearly AED 40 billion at the Retail Summit 2022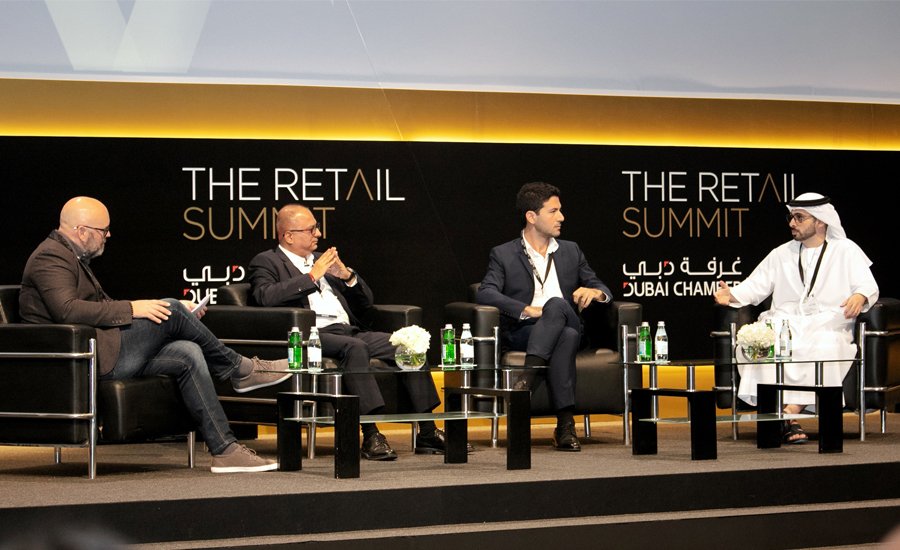 DP World's leading trade and logistics hub Jebel Ali Free Zone (Jafza) plays a significant role in driving the growth of the UAE's retail sector through its advanced warehousing and distribution solutions. At The Retail Summit 2022, Jafza is showcasing its "multidimensional retail matrix" model, to display its innovative services and facilities that position Dubai and the UAE as one of the leading retail hubs across the globe.
Home to over 1,260 companies from 92 countries, Jafza has over the years cemented its position as the leading global hub for trade and logistics by catalysing the advancement of the UAE's retail, trading, and e-commerce sector through its unmatched facilities. The Free Zone has over 1.89 million sqm of combined facilities, 51,700 sqm warehouse space, and over 1.8 million sqm of dedicated land space, making it one of the most attractive locations for retail businesses to set up their facilities.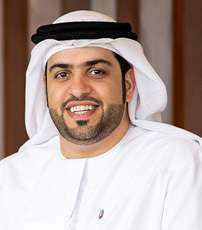 "Jafza contributes to over 25% of Dubai's retail, general trading, and e-commerce volume of trade".
The UAE's retail sector is growing at a rapid pace and breaking new grounds for innovation and endless possibilities. Jafza contributes to over 25 per cent of Dubai's retail, general trading, and e-commerce volume of trade, and this simply showcases our active involvement in not only understanding the growing demands of the sector, but also working towards meeting them with the help of our innovative services. Through our top-notch warehousing and distribution solutions, we ensure that the growth of the retail industry is supported by our advanced trade and logistics capabilities

Ahmad Al Haddad, Chief Operating Officer, Parks and Zones, DP World .
Robust warehousing facilities
Jafza offers a wide range of warehousing services, catering to the diverse demands of its customers. The Free Zone also offers the ease to customise the warehouses as per the requirements, making each company's facility tailor-made for its needs. This is complemented by quayside cool storage solutions at Jebel Ali Port through which goods can be stored in temperatures between +10°C and +20°C. Products related to the food, livestock, agriculture, healthcare, and pharmaceutical industry can be stored in cold storage units in temperatures between -29°C to +13°C, as well as dry storage facilities to store consumer goods and packaged food products at room temperature.
Turnkey free zone solutions
With the help of high-end IT platforms and a vast variety of transportation modes, through DP World Logistics, Jafza offers door-to-door cargo solutions to customers for the cost-efficient delivery of their products to the market. Moreover, as a result of its innovative approach, the smart trade enabler ensures a better fulfilment experience for cross-border e-commerce, because of which, e-commerce companies enjoy an optimal environment for business growth. Furthermore, through the Dubai Traders Market, traders can gain access to free zone solutions for regional retail and wholesale trade.
Enabling access to international markets
Customers can avail access to over 3.5 billion consumers via Jafza, and this access is further strengthened by the international trade bridges established by DP World. These trade bridges attract international trade and investments to the Jebel Ali Port and Jafza by offering end-to-end solutions to companies and entrepreneurs. This step supports the growth of Dubai's trade sector by driving cross-border investments that nurture bilateral trade relationships and regional economic cooperation.
Digital services and e-commerce platforms
With Jafza, customers can make the most out of DP World's e-commerce solutions. A frontrunner in this regard is DP World's DUBUY.com, a global wholesale e-commerce platform launched to serve as a major gateway for trade and unlocks access to international markets for businesses. Through a strategic initiative with Dragon Mart, DP World supported the launch of an e-commerce platform, Dragonmart.ae, to bring the largest B2B and B2C wholesale marketplace to Dubai. Moreover, Dubai Trade, the UAE's premier trade and logistics platform that integrates all business services into one digital platform, went on to further enhance the capabilities of its solutions through digital services.
Futuristic logistics solution
What truly makes Jafza the ideal choice for the retail industry is DP World's smart trade enablement that supports the free zone's businesses with futuristic technologies such as BOXBAY and Cargospeed, that will significantly improve the efficiency of storage facilities, and the speed and sustainability of trade, thus helping the retail sector achieve greater heights
An ideal place for businesses to grow
As a result of all these initiatives and solutions developed by DP World and Jafza, the free zone is now home to some of the leading brands and groups across the globe. These retail companies that have their facilities set up in the free zone benefit greatly from the raw materials they can access, the packaging and assembly services that are available for them, and the advanced logistics solutions that are provided to them, thus providing them with a complete package of advantages that ensure the growth of their business.
Share
Looking to set up your business with Jafza?
Schedule a call with Ebtesam Al Kaabi, Head of Sales at Jafza.
Get started