DP World and Jafza Thank Global Patrons and Associates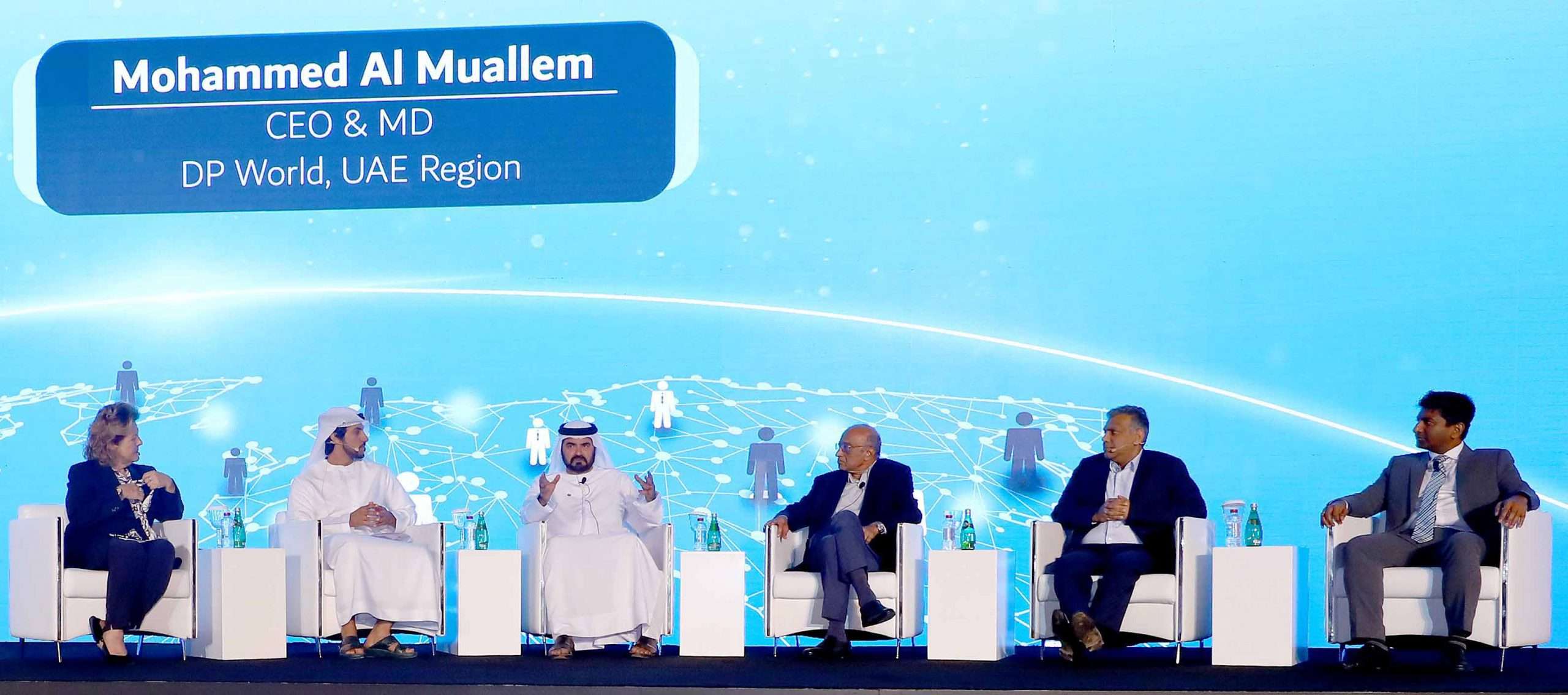 As part of their effort to enable trade and promote economic diversification, DP World and Jafza hosted their annual Associates Forum 2019 in Dubai recently to gather and thank their key stakeholders from around the world.
The event opened with a one-on-one session with HE Hamad Buamim, President and CEO of Dubai Chamber of Commerce and Industry and Board Member of Jafza, moderated by Eithne Treanor, Founder and CEO of E Treanor Media. HE Buamim offered insight and analysis on the UAE's business climate, the reasons for success of the Jafza model, the driving forces of Dubai's business community and the importance of technology in shaping customer experiences.
This was followed by a panel discussion on the future challenges and opportunities in the run up to the Dubai Expo 2020, the impact of disruptive technologies like blockchain and Big Data, and the benefits of basing operations in Jafza. Among the panellists were HE Juma Mohammed Al Kait, Assistant Undersecretary – Foreign Trade Affairs at the Ministry of Economy, Ananya Narayan, Managing Director of Hunter Foods Limited FZC, Dr. Ahmed Hassam, CEO and Founder of Quest Vitamins Middle East, Mihin Shah, Chief Supply Chain Officer for Landmark Retail and Mohammed Al Muallem, CEO and Managing Director of DP World, UAE Region and CEO of Jafza.
Ebtesam Al Kaabi, Head of Sales for Jafza, also briefed attendees on the free zone's latest offerings and developments for 2019. These included Jafza One, a state-of-the-art business centre built to suit the needs of offices in the digital era, a new staff housing complex, the Jafza Community Hub, which is expected to set new standards in employee accommodation for the UAE's private sector.
The National Industries Park (NIP) offering also became a highlight of the event. It has emerged as the main hub for the UAE's home-grown manufacturing sector and through Jafza's One Stop Shop service, NIP offers businesses some of the lowest possible start-up costs in the country and has attracted more than 278 companies, including industry giants Carrefour, Nestle and Danube.
Mohammed Al Muallem, CEO and Managing Director of DP World, UAE Region and CEO of Jafza said:
"I'd like to thank our associates and business partners for their continued support, and hope to continue our mutually beneficial relationship into the future. DP World and Jafza have always believed in the power of collaboration and our stakeholders have proven the value of this approach as we grow from strength to strength each year.
The success of this year's Forum underscores how we have become a trusted name to both Dubai's government and business community. The support is overwhelming, and it validates our customer-centric business ethos that focuses on providing industry leading services and solutions and constantly innovating and setting new benchmarks."
Hamad Buamim, President and CEO of Dubai Chamber of Commerce and Industry (DCCI) and Board Member of Jafza said:
"Dubai's free zones are among the most successful in the region and their significant impact on the emirate's economic landscape over the last few decades has been transformational to say the least. Jafza, in particular, stands out as a leading example of an organisation that continues to expand and evolve in line with the needs of Dubai's fast-growing business community, while driving the emirate's economic diversification. Jafza's success is also reflected in other markets around the world that have adopted similar free zone models."
Juma Mohamed Al Kait, Assistant Undersecretary, Foreign Trade Affairs at the Ministry of Economy said:
"The Associates Forum reflects the success of DP World's Jebel Ali Free Zone in establishing strong trade partnerships, both within the UAE and globally. Free zones have become key economic drivers, and Jafza has served as a role model in the type of services and facilities that lower start-up costs, while promoting ease of doing business. This has also created a flexible trade environment that attracts both businesses and foreign investment to Dubai."
Al Kait added that free zones, and Jafza in particular, have contributed greatly in boosting the UAE's foreign trade, and has turned the nation into a major hub for the re-export of goods and commodities.
An annual awards ceremony was also held where DP World and Jafza recognised the most outstanding supporters and patrons for their long-standing trust, followed by a guided tour of the state-of-the-art Jafza One facility.
DP World, UAE Region's Jebel Ali Port and Free Zone together are leading engines of commerce, contributing to over 33 per cent of Dubai's GDP and almost 11 per cent of the UAE's GDP.
Share
Looking to set up your business with Jafza?
Schedule a call with Ebtesam Al Kaabi, Head of Sales at Jafza.
Get started