China XD plant raises Jafza's profile as destination of choice for global technology industries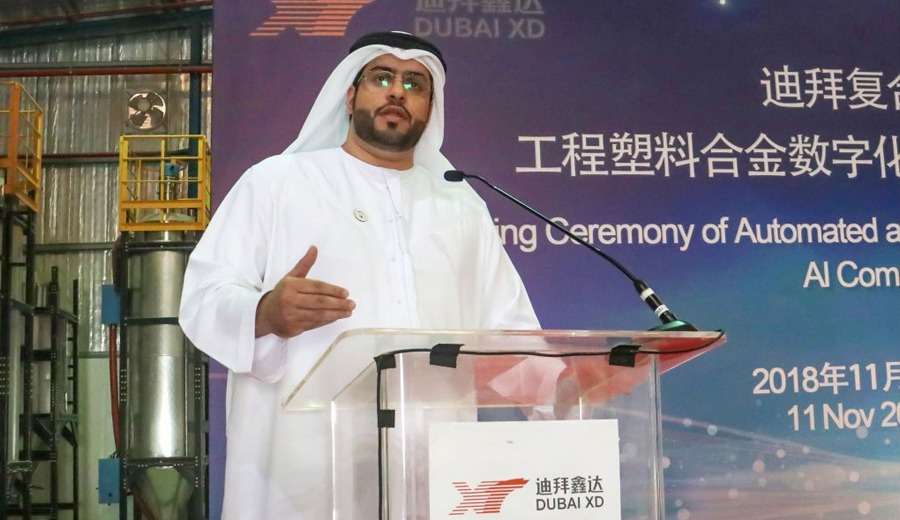 China XD, one of China's leading specialty chemical companies and one of the top 500 non-state owned enterprises has opened a new facility under its subsidiary – Al Composites Materials FZE in JAFZA.
The company is involved in the development, manufacture and sale of polymer composite materials for automotive applications worldwide.
The opening marks a new phase in Jafza's evolution as the destination of choice for international high-tech industries in the UAE and across the region.
Products developed and sold by China XD include 3-D printable filament; 3-D printable powder; bio-based composite materials, including biomass composites; petroleum-based long-chain nylon alloys and high-end engineering.
Mohammed Al Muallem, CEO and Managing Director, DP World, UAE Region, said: "We welcome China XD's decision to expand their operations in Jafza with a new state-of-the-art manufacturing facility for high technology products. It marks another landmark occasion for DP World and Jafza as we continue our growth as economic contributors in line with Dubai Industrial Strategy 2030. We thank China XD for the confidence they've place in our ability to support their growth and expansion plans."
"Our strategic direction has been to focus on a phased growth journey across our business divisions. In today's changing world we're delivering future-ready infrastructure and capabilities that offer a competitive and business environment to our customers. We're committed to establishing a trade corridor by attracting, retaining, and developing customers through high-quality logistics and industrial solutions enhanced by innovative, differentiated services."
Jie Han, Chairman of the Board of Directors and Chief Executive Officer of China XD said: "As the first new material manufacturer rooted from China building a production facility in the Middle East, Dubai Xinda (Al Composites Materials FZE)will play a vital role as a logistic and manufacturing hub for the company with a focus on top end polymer composite materials, including long chain nylon alloy and other specialty engineering plastics for our product development, quality assurance, marketing and distribution in the Middle East and EU. Dubai Xinda will also provide support to our international clientele in customer support, logistics and delivery."
The new facility was inaugurated by Ahmed Al Haddad, Chief Operating Officer, Jafza, in the presence of senior officials from both sides.
China XD was founded in 1985 and is a pioneer of polymer composite materials in China. It has been a Jafza customer since 2014 when it established Al Composites Materials FZE. The new plant will include 45 fully customised and automated production lines and 11,250 metric tons of annual capacity by 2019.
Products are used in the exteriors and interiors of 31 automobile brands manufactured in China, including Audi, Mercedes Benz, BMW, Toyota, Buick, Chevrolet, Mazda, Volvo, Ford, Citroen, VW Passat, Golf, Jetta.
Share
Looking to set up your business with Jafza?
Schedule a call with Ebtesam Al Kaabi, Head of Sales at Jafza.
Get started